Thespieus himella, Brazil

Brangas getus, Peru

Mimoides lysithous, Argentina

Catasticta fulva, Peru

Pampasatyrus reticulata, Brazil

Ourocnemis boulleti, Ecuador
Guyana
Mariposa Butterfly Tours Sample Itinerary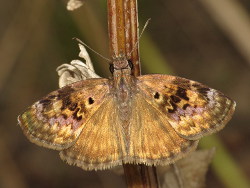 Day 1 - To the interior
Guyana is a wonderful country, with a population of less than 1 million and lots of beautiful, accessible natural habitat. Most of the population lives along the coast, so our first move is to fly from Georgetown to the small airstrip at Surama; we'll settle in at the simple but pleasant Surama Ecolodge, perhaps finding our first butterflies around the gardens in the afternoon.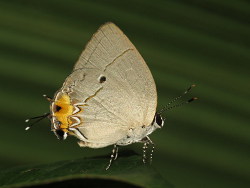 Days 2-4 - Surama Area
While staying at the community-run ecolodge, we'll enjoy an authentic taste of Guyanan culture but more importantly we'll be able to explore a couple of great tracks to sample the local butterflies. Surama is located in a savanna island, which is home to neat butterflies like Synargis galena and Viola violella along with more widespread bugs like Tmolus echion and Junonia evarete. But the main attraction is the forest tracks, where we can hope for a variety of neat hairstreaks including, Janthecla rocena and Iaspis temesa. There is also the usual variety of skippers and brushfoots, and of course some nice Riodinidae - among the highlights of my first visit there were Sarota acantus and Calospila thara.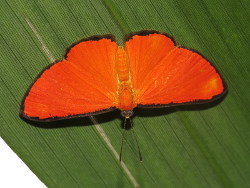 Day 5 - Into the rainforest
The forest around Surama is slightly drier than the Iwokrama Reserve just to the north - and we'll head into this true rainforest today. The drive from Surama to Atta is just over an hour, so we can spend our butterflying time at either end, or on the way.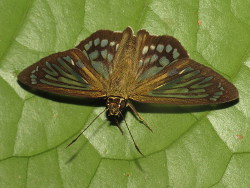 Days 6-7 - Atta Jungle Lodge
Atta is a small lodge nestled in beautiful forest near the southern edge of the Iwokrama Reserve. We will not be driving at all during our two days here; there are several very interest trails through the forest, and the famous canopy walkway. Although the walkway is especially good for birdwatching, it offers the opportunity for some rarely-seen canopy bugs - though we'll need luck to have one sit close enough for good photos! I've only spent a couple of hours here, but some of my highlights were Mesene epaphus, Splendeuptychia furina, Euselasia serapis, Entheus matho, and Caeruleuptychia cyanites - but I expect lots more, of course!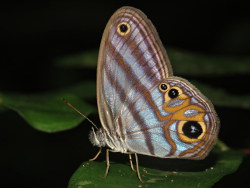 Day 8 - To the River Lodge
The crown jewel of the Iwokrama Reserve is the Iwokrama River Lodge, beautifully constructed on the banks of the Essequibo River. This will be our destination today; again the drive is short (less than 2 hours), so we'll have plenty of butterflying time somewhere.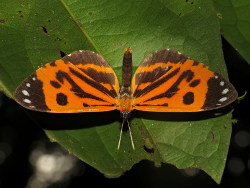 Days 9-13 - Iwokrama River Lodge
Aside from being a wonderful place to relax in the evenings, the River Lodge has a mile-long entrance road at the is ideal for butterflying. Along it, we will hope for beauties including Arawacus aetolus, Entheus aureolus and Morpho achilles - among many others. We'll also make the boat trip to the Turtle Mountain trail, where we have a good chance for at least two species of the tiger-winged Stalachtis metalmarks. Speaking of metalmarks, they really are the main attraction overall here - additional targets include Symmachia hippea, Nymphidium mantus, Mesosemia gneris, Mesene mygdon, and Aricoris epulus. Finally, the forest trails around the River Lodge are especially good for some neat lowland satyrs, including a bunch of brilliant blue Chloreuptychia, Magneutpcyhia harpyia and M. tricolor. Finally, there are lots of neat spreadwing skippers around, including the unique Aurina dida, Oileides azines and Paramimus scurra. Sound like enough to keep us busy for 5 days? This is lowland butterflying at its best!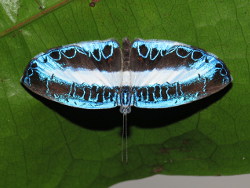 Day 14 - Back to Civilization
After two weeks in the wilds of Guyana's interior, we'll return to Georgetown today; this can be accomplished various ways, depending on group size and budget. Most likely, we will make the four hour drive to Lethem to catch a commercial flight from there, but a charter flight or even a long overland drive are also options. Depending on international flights, we'll either transfer straight to the international airport or spend the night in Georgetown.