Thespieus himella, Brazil

Brangas getus, Peru

Mimoides lysithous, Argentina

Catasticta fulva, Peru

Pampasatyrus reticulata, Brazil

Ourocnemis boulleti, Ecuador
Peru's Northern Andes
Mariposa Butterfly Tours Sample Itinerary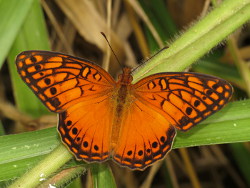 Day 1 - Into the Alto Mayo Valley
Today we'll make our way to Moyobamba; typically this involves a flight from Lima to Tarapoto followed by a three hour drive. Time permitting, we'll make stops on the way and possibly pick up our first butterflies, but today is basically a travel day.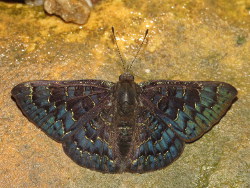 Days 2-4 - Alto Mayo Valley
This is one of Peru's major coffee growing areas, and is quickly gaining a reputation as one of its great butterflying areas! There is a host of sites we can visit, and can expect to find a great variety of bait-hungry bugs. On the various trails and roads through forest - including a nice trail right outside our hotel - we'll search for a great variety of hairstreaks (possibly including Enos polka, Erora phrosine, and others), brushfoots (Adelpha, Memphis, and Caligo are well represented) and even Pierids. Particularly interesting are the metalmarks and skippers in the area. Among the former we might find the surprising Argyrogrammana glaucopis, Euselasia rava, and Calydna cea; the later could include the possibly endemic Tosta taurus, Entheus latebrosus, and Chrysoplectrum orpheus. All in all, this should be an exciting three days of butterflying - and we'll be back for more later in the trip!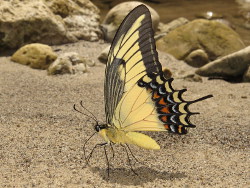 Day 5 - Playa Mariposa
One of the best sites in the Alto Mayo Valley is at the head of the valley, where the foothills really start rising into the cloud forest. We'll spend most of today there, wandering the river edge and entrance road - at the appropriately-named Playa Mariposa. There is almost no limit to what we could find here - on one recent visit we found over 200 species in about 4 hours; on the previous visit we found 12 species of swallowtails, including the stunning Pterourus zagreus! Firetrips can be well-represented, and potential highlights include Pyrrhopyge sadia, Mimardaris porus, Passova ganymedes, Jemadia hospita, and Yanguna cometes. Late in the day, we'll drive on up to the cool highlands to our base for the next few days at Abra Patricia.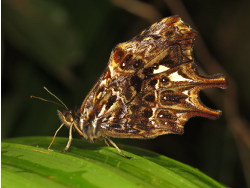 Days 6-9 - Abra Patricia
Abra Patricia has long been known as Northern Peru's premier birding destination, but it turns out it is a great butterflying site too! We're at 2300 m. here, so it will be a lot of satyrs - including some special ones like Junea dorinda, which I've seen on every visit here, and the rare, recently-described Proboscis pomarancia! For such a high elevation, there are some neat metalmarks around such as Siseme pseudopallas and Symmachia pena, and of course mysterious Andean hairstreaks are here too. If you're EXTREMELY lucky, you may even get a shot at the beautiful Morpho sulkowskyi, which we always see floating gracefully over the forest. Most of the butterflying here is along some well-maintained forest trails, and in the open areas around the lodge and along the access road. We'll also have time to explore down the slope a bit if we want to, down to around 1000 m. - we have lots of options here!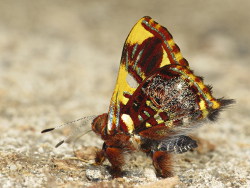 Day 10 - Retreat!
Today we'll retrace our steps to Moyobama. Most likely, we'll opt for another day at Playa Mariposa, but there are other places to explore if we want.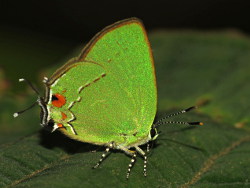 Days 11-13 - Alto Mayo Valley
We'll have three more full days based at Moyobamba - this area is definitely worth it! There are at least five excellent sites in the area, and you could easily spend three days at each one, so we'll be picking and choosing which areas seem most promising. See the summary above for what we might look for.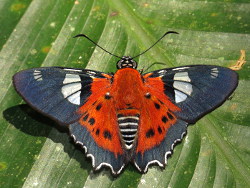 Day 14 - To the lowlands
We have a three hour drive today to Tarapoto, our final destination for the tour. We will likely spend most of the day somewhere in the Alto Mayo, but - as always! - there are other choices.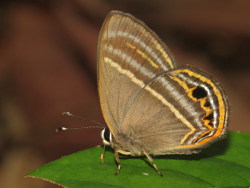 Days 15-17 - Tarapoto
We'll spend the final 3 days of the trip looking for goodies around Tarapoto. This is really a lowlands area, although it's hilly. The rainshadow forests around Juan Guerra are probably the easiest place to see Caria (C. mantinea, to be precise) and some other interesting butterflies, while the best humid forest in the area is around the Cordillera Escallera. We'll try various parts of that area, looking especially for some stunning Euselasia species, other amazing metalmarks, and the typical lowland variety of brushfoots. These three days can productively be extended to four or five if you can afford the time! At the end of our final day, we'll catch a flight back to Lima to conclude the tour.